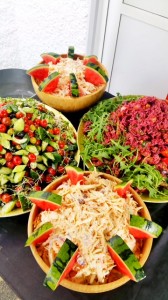 For the past 25 years, we have been providing the people of Doncaster with the best hog roasts in town. From weddings, birthday parties and christenings to corporate events, people just can't get enough of our hog roasts and our top-quality locally-sourced ingredients. Whether we are cooking in a function room for 40 people or feeding 300 at an outdoor festival, the Hog Roast Doncaster team delivers consistently excellent results every time. Our catering team are the most versatile cooks in the business and our hog roast machines are second to none.
The Hog Roasting Tradition Developed Over Time
Just like the Hog Roast Doncaster team, the ancient method of hog roasting is a cooking technique that has stood the test of time. There is no other way of cooking meat that produces such a high level of succulence and depth of flavour, and there is nothing better than taking a bite of our perfectly cooked pork that melts in the mouth, especially when accompanied by the crispiest crackling you will ever taste. We invest a lot of time and patience into preparing our pork and we always arrive at your venue several hours before your event is due to take place, to allow plenty of time to achieve this level of perfection. It isn't just the ideal way to prepare pork either, this cooking method works just as well with any joint of meat, whether it be chicken, lamb, turkey or beef. All of the meat we source is reared in ethical conditions by the best local producers and we are always happy to provide more information about this if requested.
What More Can We Offer You?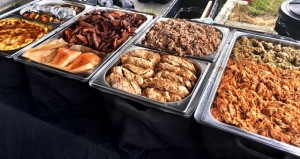 Here at Hog Roast Doncaster, we design menus that satisfy everyone's tastes and requirements. Vegetarians enjoy our food just as much as meat-eaters and we have an impressive range of meat-free dishes which are prepared with just as much care and precision. We also cater for different dietary needs, and we can provide gluten-free bread rolls, for example, if you have members of your party who have this requirement. We always for the extra mile to accommodate every one of your guests, and if we are catering for an event, you are be assured that no one will have to compromise or go home hungry.