People in Doncaster and the surrounding area love a party and, over the years, we have provided the food for many of these celebrations and get togethers. At Hog Roast Doncaster, we know what it takes to make sure that all of your guests go home content and full.
There is no need for you to deal with the stress of feeding a large group of people or to worry about catering for everyone's different tastes and dietary requirements. We take all of the stress out of catering for any event. Regardless of whether you want food for a dozen friends or several hundred guests we are here to provide the best food for your guests.
Tasty Hog Roasts for any Kind of Party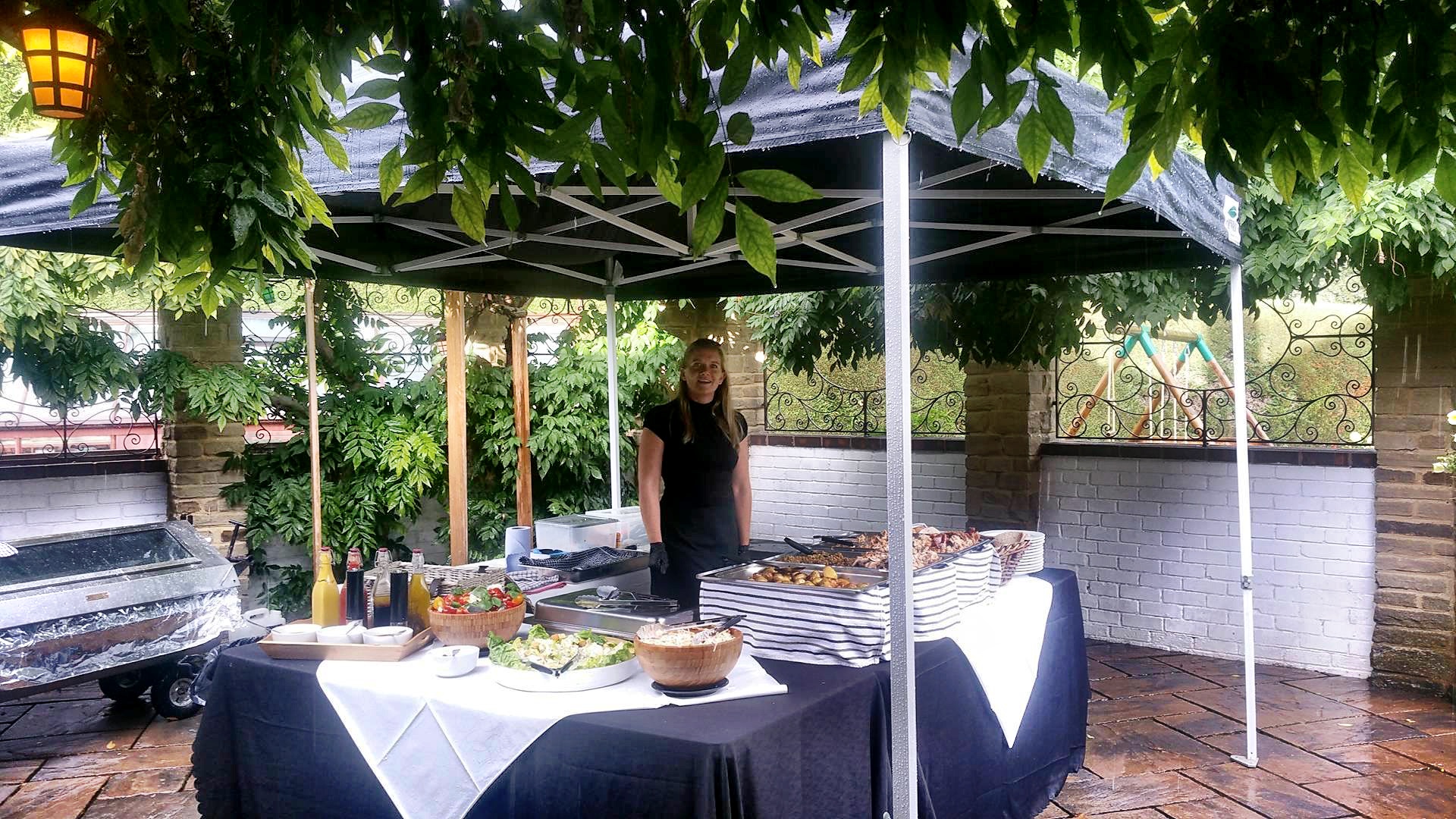 It does not matter whether the event is formal or informal we can provide you with experienced chefs and staff to make sure that everyone is looked after. On the day of your event, our catering team will arrive at the prearranged time to set up the spit roaster and prepare the buffet or other dishes. Our experienced cooks prepare all of the food, fresh, at the event.
You choose the food that we prepare and have the option to decide how it is served. Our menu is extensive and includes a huge range of canapés and finger foods as well as side dishes, exotic or simple salads, potato and vegetable dishes and a choice of either cold or freshly roasted meats. Once prepared, the food can be served buffet style or we can provide you with waiting staff to give your event a more formal feel.
Cook your own Spit Roasted Meats
If you prefer to cook for your own guests, we can still help. You can hire one of our modern spit roasting machines. If you want us to we can provide you with the meat to cook or you can buy your own.
Regardless of the type of event you are organising we can help. All you need to do is to decide what you want from our menu then ring us and from there we take care of everything else.